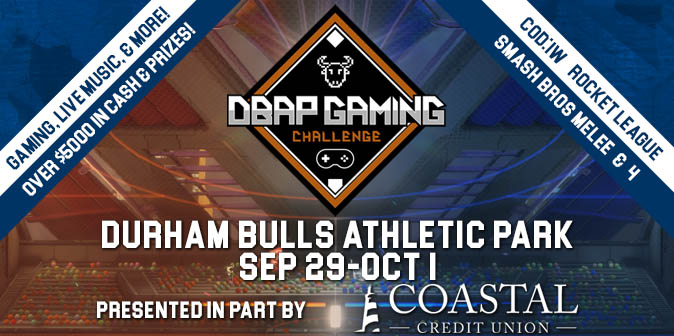 Cosplay Contest Sponsored by Red Storm Entertainment
We are happy to announce Red Storm Entertainment is sponsoring the inaugural DBAP Gaming Challenge cosplay contest on Saturday, September 30th.  In addition, the entire event will be officiated by The FanDames Initiative.
Attendees are encouraged to display their craftsmanship with characters from their favorite game, anime, or movie.  Whether you are one to go for pinpoint accuracy or choose to take creative license.  The winners of the cosplay contest will receive cash prizes from a pool of $500 split into the following:
First Place: $250

Second Place: $150

Third Place: $100
For guidelines, check out the Cosplay Rules page.
About The FanDames Initiative
The FanDames Initiative is a non-profit organization that empowers women in the geek and nerd fandoms. We actively support all women in our community by creating a safe and healthy environment for self-expression.
The FanDames Initiative formed in June/July 2014 with the combined efforts of former Carolina D20 Girls. The girls sought to create an organization with the mission of creating fellowship among all women geeks across all fandoms. How do we do this? We volunteer at events and conventions, host contests, lead panels and generally bring a positive attitude everywhere we go, it is that simple.
About Ubisoft/Red Storm Entertainment
Located in the heart of North Carolina's Research Triangle, Red Storm Entertainment is building on a legendary history of innovation to create the cutting-edge game experiences of tomorrow. Under the direction of studio co-founder Steve Reid and a team of experienced managers, the studio has grown into a major game developer and delivered success after success with ongoing contributions to Ghost Recon, Rainbow Six, Far Cry, The Division, Rocksmith, and other notable Ubisoft brands.
Respected throughout the industry for its experienced, talented, and knowledgeable team, Red Storm takes pride in fostering a creative and engaging environment where individuals are empowered to make quality games.
Red Storm is steadfast in its mission to adapt and grow in order to reach new audiences and create top-quality, innovative gaming experiences. With access to the best tools and a proven formula for success, Red Storm Entertainment is poised to take advantage of the endless opportunities provided by the next generation of gaming. Additional information can be found on the official web site: www.RedStorm.com