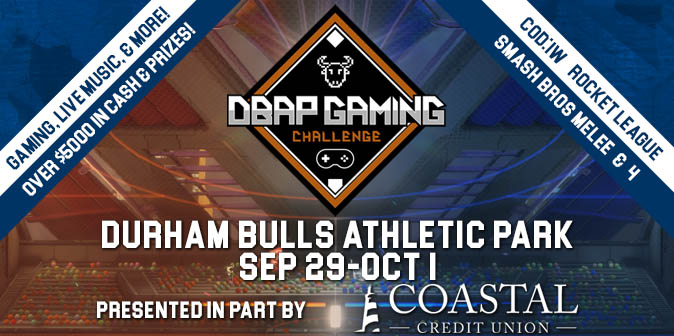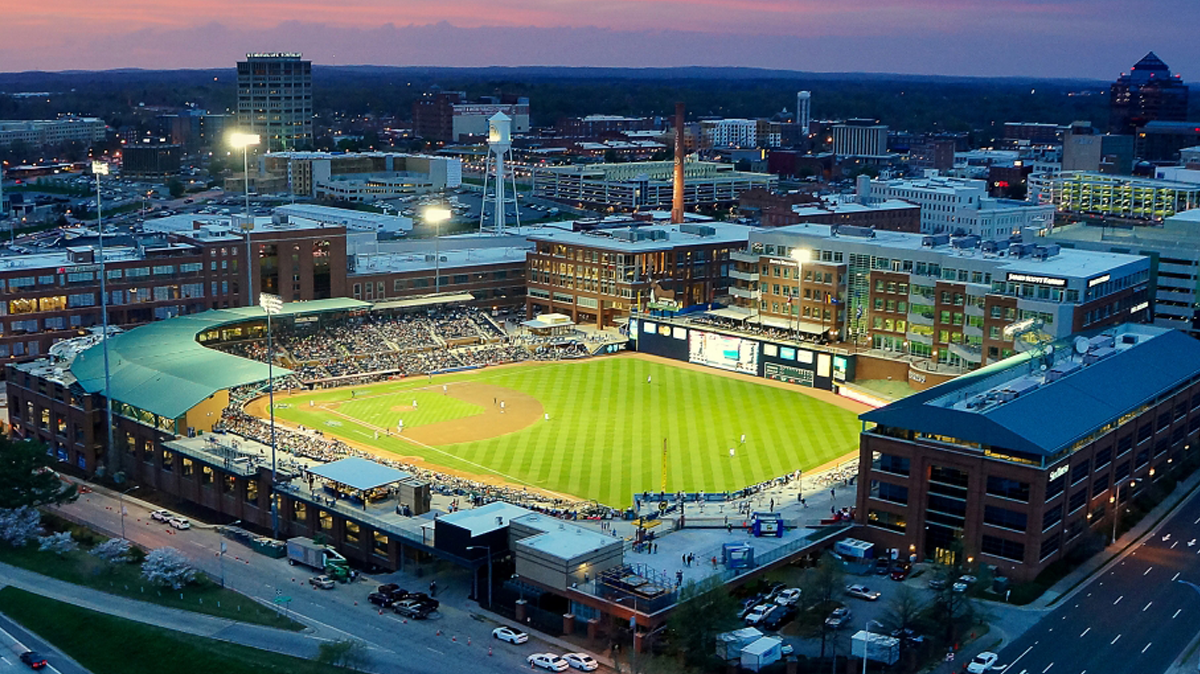 Venue – Durham Bulls Athletic Park
ABOUT
The inaugural DBAP Gaming Challenge, the Triangle's premier video game event, will take place September 29th through October 1st, 2017, in Durham, North Carolina. Presented by the Durham Sports Commission and fueled by a community of sponsors, the DBAP Gaming Challenge brings gamers of all ages together for a weekend of esports action in the heart of the triangle.
Attendees will be able to spectate and participate in some of the best esports action in the Southeast.  Players will be competing for cash and bragging rights across multiple different games such as Call of Duty: Infinite Warfare, Rocket League, and Super Smash Bros.
The DBAP Gaming Challenge will take place at the Durham Bulls Athletic Park, which is located at the heart of the American Tobacco Campus in Durham, North Carolina.  The park seats 10,000 people and is home to the Durham Bulls Minor League baseball team.
For all the latest news and updates about the DBAP Gaming Challenge, follow us on Twitter @DBAPGaming and like us on Facebook https://www.facebook.com/DBAPGaming/.
Registration is now open for tournaments, and we expect to fill up soon, so make sure to tell your friends and register for this amazing esports experience coming September 29th-October 1st.