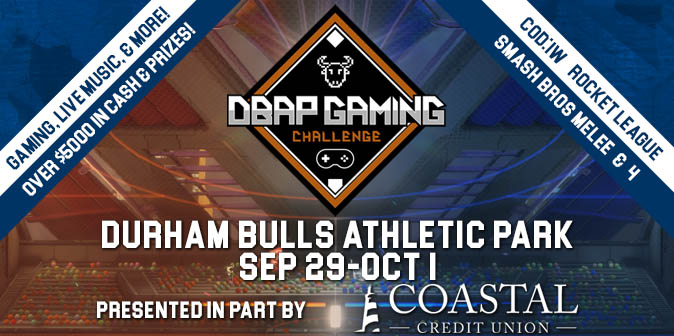 D&D Sluggers to Perform Friday Night
We would like to announce that D&D Sluggers will be performing live at the inaugural DBAP Gaming Challenge!  Their performance will be held Friday, September 29th at 9pm in the nationally acclaimed Durham Bulls Athletic Park.
D&D SLUGGERS use Nintendo DS, rock guitar, and soulful vocals to create dance pop with crunchy chiptune beats and geeky lyrics. The resulting sound is equal parts Mega Man 3 and TMNT 2 as it is Fitz and the Tantrums and Weezer. If you like I FIGHT DRAGONS or AWKWARD TERRIBLE, then D&D SLUGGERS are right up your alley.
"A one-man band armed with an electric guitar, a Nintendo DS, and just the right blend of awkwardness, angst, and artistry, D&D Sluggers is inevitably a world apart from any other act on the bill. And I don't think he'd have it any other way."
Z